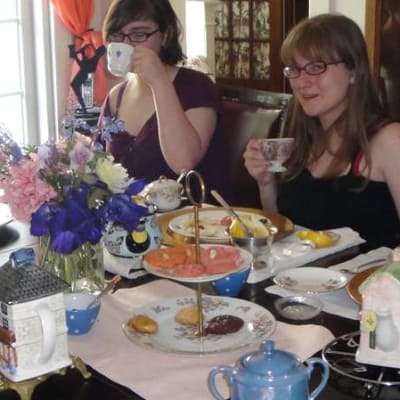 Events
We periodically hold special events at the Manor House, including plays, book readings, workshops, and opportunities to learn about unique programs. Please check periodically for updates. If you would like us to organize a customized event for you--knitting circle, murder mystery dinner, scrapbooking sessions, big chill weekend, overcoming grief workshop and yes, tea parties. Just let us know and we would be happy to organize it for you.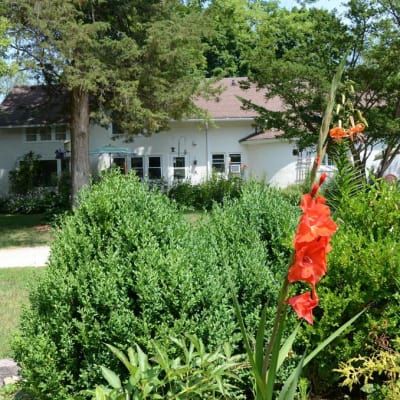 Eclectic Chair Playhouse
Please join us at Ye Olde Manor House on January 26, 2019 at 6:00 pm for an Eclectic Chair Playhouse Event.
New York City playwright and actress, Susan Stein, will perform excerpts from her one woman show, "Etty" at Ye Olde Manor House Bed and Breakfast on Saturday, January 26, 2019 at ​6:00 pm.
The play is directed by Austin Pendleton (Finding Nemo, My Cousin Vinny, Guarding Tess, and Steppenwolf). "Etty" brings the audience into the life and thought of Etty Hillesum, a young woman in Holland who was committed to sustaining humanity in the face of Nazi brutality. It is a moving testament to the triumph of the human spirit.
Ms. Stein has performed the play in theaters around the world and in public schools, assisted living facilities, and prisons where she also conducts writing workshops. The play and workshops have proven to be great vehicles for discussions about confinement, race, gender and resistance, encouraging the audience to open their minds to different perspectives. As Kayla, a high school student, wrote to Susan after seeing the play:
"…There are very few points in a person's life where there is a moment or memory that they will remember as long as they live. If it is just one line of a book, a poem or a play. Just one scene or picture that will change them. These moments shatter then rebuild our perspectives…I am happy to say that watching you perform Etty was one of those moments for me."
In addition to the performance, Susan will discuss and answer questions about her project taking the play to and conducting writing workshops in schools and prisons.
There is no cost for attending the event. However donations to ettyplay inc., are tax-deductible and make it possible for Susan to perform and conduct workshops at schools, assisted living centers, prisons and other underserved communities. Suggested donation: $30.00 with proceeds going to ettyplay, inc​., a non-profit 501(c)(3). For more information about "Etty" the play or Etty Hillesum, go to: http://www.ettyplay.org/ Seating is limited so reservations are required. Please RSVP by January 15 to 262-742-2450 or innkeeper@yeoldemanorhouse.com. Refreshments will be served.
Valentine's Day Weekend Event
A Chocolate themed weekend and Meet Cute Contest
Join us for a chocolate themed Valentine's Day weekend during which we'll serve chocolate snacks, beverages, and breakfast items. We'll have options for those who do not like chocolate.
We are also going to have a meet cute story contest that weekend in which guests at the B&B will be invited to submit an essay of up to 220 words describing how they met their significant others. We ask that guests not use names in the essay because we will reprint them and ask other guests to read and rank the essays according to their "meet cuteness factor".
There will be a grand prize and runner up prizes for all submissions because we believe all our guests are winners!