About Ye Olde Manor House
Relax, Renew, and Rejuvenate at Ye Olde Manor House. It is the perfect place for an overnight sanctuary, a multi-day, weekend, week, or longer retreat, an idyllic location for intimate weddings, and a great venue for meetings, retreats, and other gatherings. You can luxuriate in our well-appointed guest rooms surrounded by plush furnishings and beautiful antiques. Stroll around our three acres of lush greenery and lovely gardens. Relax by our outdoor and indoor Koi ponds and swim in our indoor heated swimming pool. There are views of Ye Olde Manor House's lovely cottage style gardens from every room and Lauderdale Lakes can also be seen from the property. We are located just outside of Elkhorn, Wisconsin across the road from the sparkling nine hundred acre Lauderdale Lakes.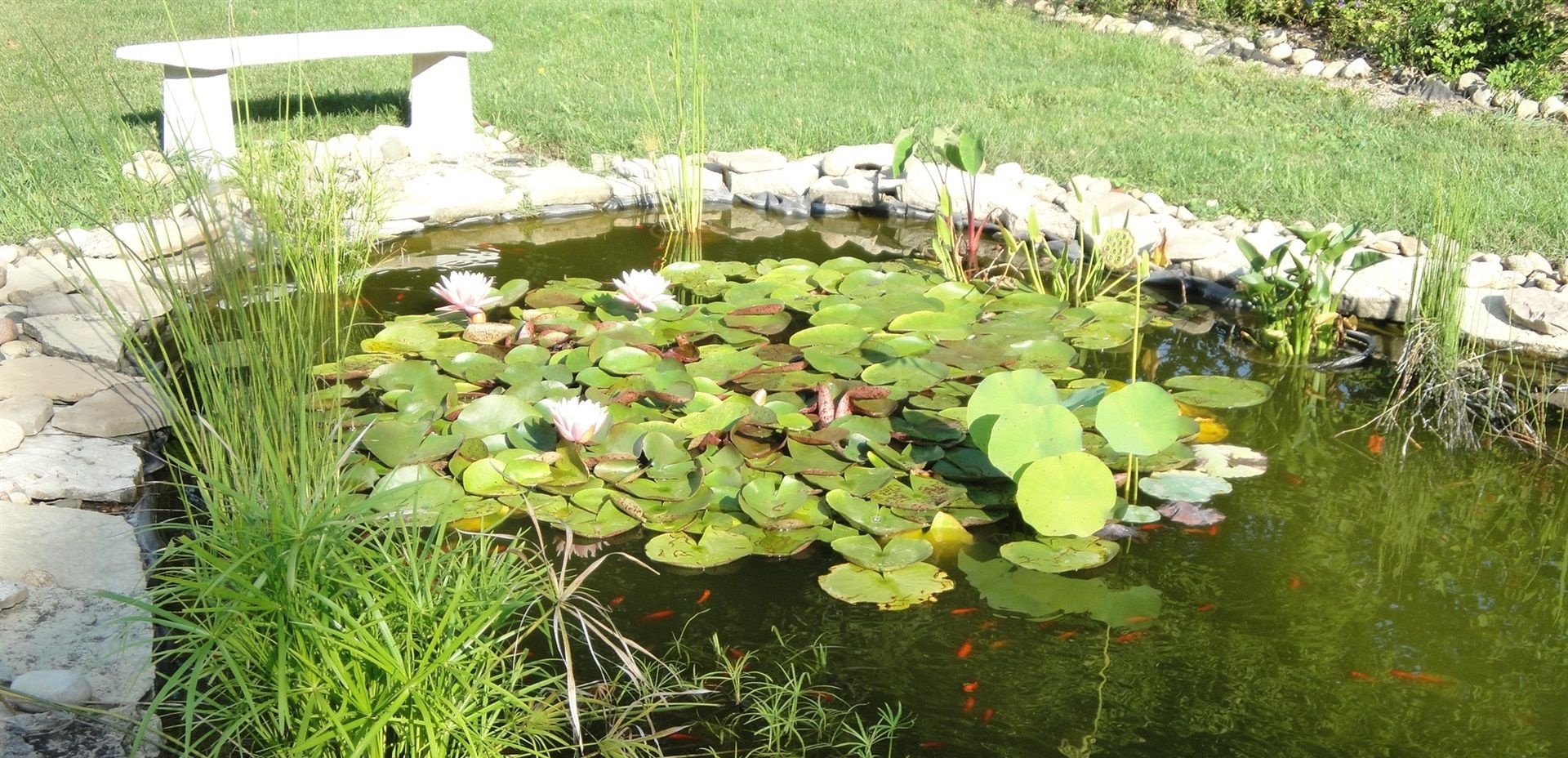 Ye Olde Manor House Bed & Breakfast has eight bedrooms, all with private baths. We have several comfortable areas for relaxing indoors and out, including a spacious living room and atrium that have a satellite TV, DVD player and library, a comfortable dining room, and a large gathering room. Our indoor heated swimming pool is surrounded by a spacious deck, a music system, including an IPod docking station, and comfortable furniture. Two outdoor patios flank the pool which is just steps away from the indoor and outdoor water features. There are seating areas throughout our lovely gardens including two terraces and a deck.

Enjoy delicious breakfasts prepared with the freshest ingredients, including those from our organic fruit, vegetable and herb gardens. We are happy to prepare vegetarian, vegan, gluten free, keto and special meal preferences upon your request.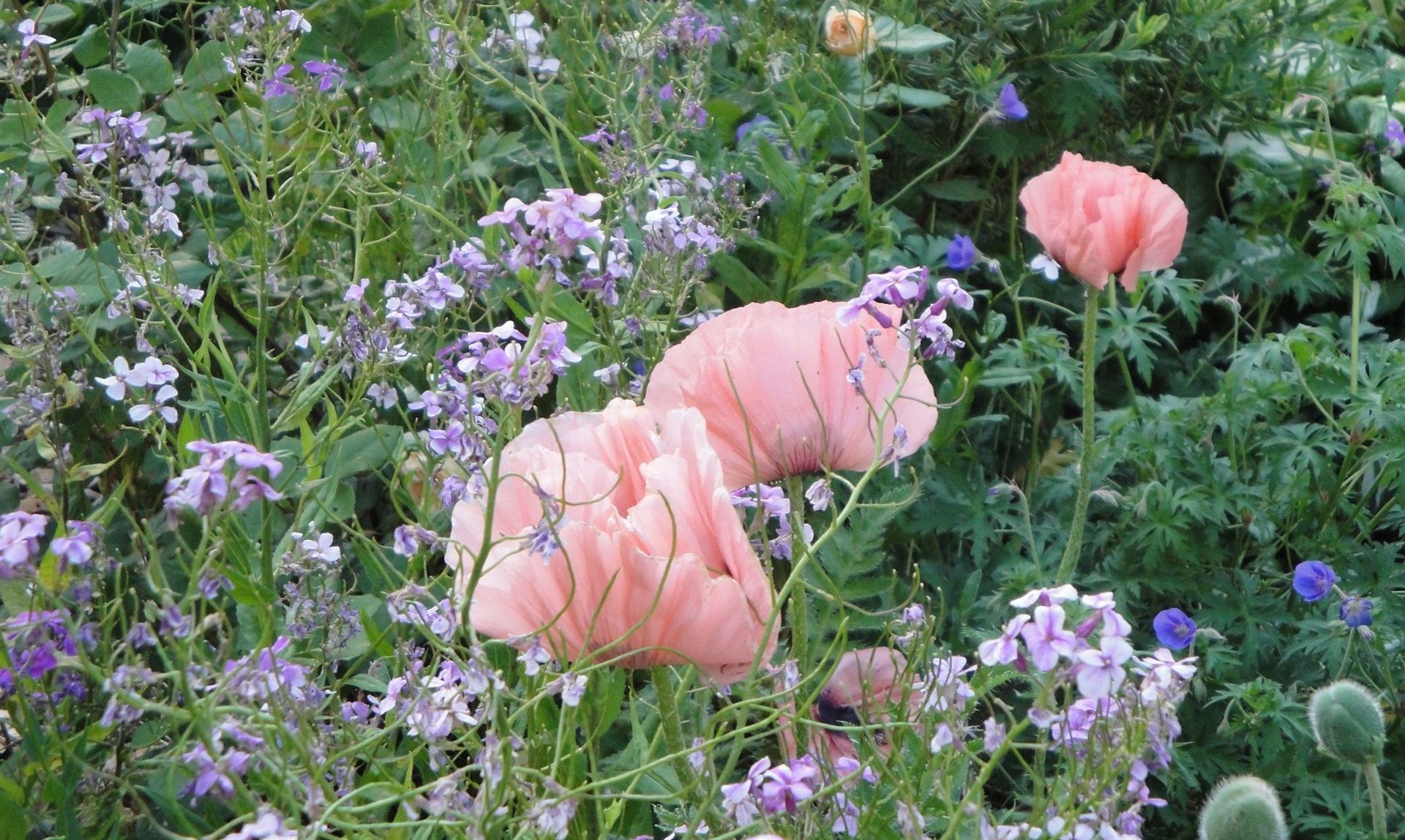 Our guests have access to a semi-private sandy beach on nearby Pleasant Lake, a boat launch on Lauderdale Lakes (boat rentals next door), and biking (rentals nearby), hiking, and cross country skiing, sometimes by candlelight, in the nearby Kettle Moraine State Forest. Alpine Valley, only minutes away, offers downhill skiing in the snowy winter months and a renowned music venue during the summer months. There are stables nearby where you can go horseback riding and we are in close proximity to several golf courses, with one across the road. Quaint towns with interesting antique shops and antique fairs, county fairs, friendly cafes, and wonderful markets are just a quick drive away. There are many fine restaurants within a few minutes drive and the Friday night fish fry is a local tradition at several nearby restaurants.

Our goal is to help each guest live a charmed life during your stay with us. We have the perfect setting for small and large gatherings ~ romantic getaways, intimate weddings, spa weekends, reunions, and retreats of all kinds. We can provide wedding planning services, working with you and your budget to help you have the stress free, beautiful, and memorable wedding of your heart's desire. Additionally, with forty years of experience designing, organizing and facilitating meetings and retreats we can provide customized meeting and retreat planning services for your group. Also, if you would like to give the gift of a stay at Ye Olde Manor House, we can prepare and send gift certificates via email or mail services. For more information or to make reservations call us at 262-742-2450 between 9 am and 9 pm. Reservations can also be booked directly on this secure website.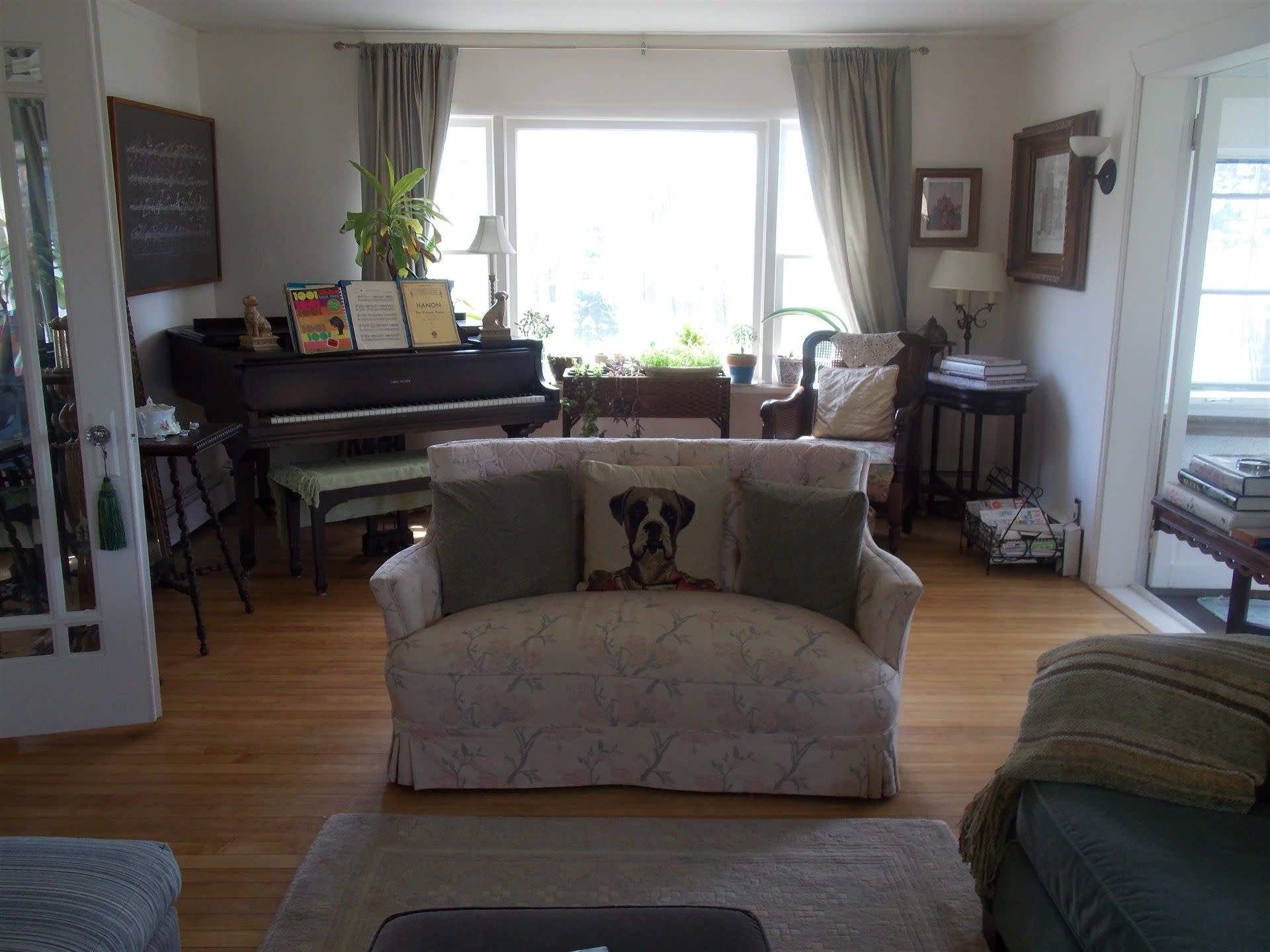 We are approximately 90 minutes from Chicago, 45 minutes from Milwaukee and Madison, 15 minutes from Lake Geneva, 10 minutes from Alpine Valley, and 6 minutes from the Kettle Moraine State Forrest.
Our visitors come as guests and leave as friends.

Ye Olde Manor House is licensed by the State of Wisconsin and a member of the Elkhorn Chamber of Commerce, and the African American Association of Innkeepers International.
About the Innkeepers
John and Karen grew up in the Midwest but moved to the East coast in the 1970s. In 2006, we decided that we wanted to move to a small town in the Midwest so that we would be closer to our families and have a more relaxed lifestyle. We also decided to pursue our longstanding dream of owning a bed and breakfast establishment. In October 2007, John retired from his job as an associate housing court attorney, Karen became a telecommuter with the Aspen Institute, we sold our Victorian home in Brooklyn, New York (that we'd spent eight years restoring and renovating), and moved to Ye Olde Manor House.
We enjoy old homes and have restored, renovated, and redecorated this charming English manor house. During our first year here, we installed a new kitchen, refinished the maple floors in the living and dining rooms, and installed new oak floors in three guest rooms. We painted and decorated throughout, using antiques from our Brooklyn home and from local antique shops and fairs. We love gardening and managed to do a bit of landscaping when we moved here before the world, as we knew it, froze. We planted over 400 tulip, daffodil, and crocus bulbs, as well as peonies, hydrangeas, honeysuckles, and dwarf evergreens. We planted an English garden, a vegetable garden, a fruit orchard and several more flowerbeds filled with hollyhocks, foxgloves, delphiniums, pansies, four-o-clocks, roses, and other cottage garden flowers on our three acres. During our second year here we added four more guest rooms and an indoor heated swimming pool. Now we can accommodate up to 20 people and our guests can swim during the summer surrounded by views of our gorgeous gardens, and during the winter can do so while watching the sun or moonlight reflect on the snow.
John loves water features; he maintained a 110 gallon saltwater aquarium at our home in Brooklyn. While we don't have quite as large an aquarium here, we do have several water features. We have a saltwater aquarium, a fresh water aquarium and a koi pond in our atrium, and a fish pond outside, just steps away from the indoor pool. Karen loves reading conspiracy theory novels and watching comedies, so you can expect to find some of the most gripping novels and funniest movies in our living room and atrium libraries available for use during your stay with us.
Our goal is to live fully, laugh often, relax, and enjoy life in a lovely, retreat setting. Our motto, quite simply, is to treat our guests as we like to be treated…beautiful art on the walls, wireless Internet, gorgeous antiques balanced with traditional new pieces, high thread count cotton bed linens, thick and fluffy cotton bath towels and robes, and delicious breakfasts and snacks. We feel that we've achieved our goal at Ye Olde Manor House and we look forward to making your visit as enjoyable as possible.